HOME
> MORE COMMENDATIONS
I'm sorry, I really meant to let you know sooner just how much of a wonderful time I had. After returning to Dehradun I moved to Shimla the next day and have had intermittent Internet access since. :
Yes, lovely. No tiger sightings but being abslutely honest I would have considered that an additional bonus anyway. In terms of the overall "package" experience I was very pleased. The Wildcrest is a lovely hotel - much posher than those I'm more used to! And their Internet site really doesn't do them justice as I was far more impressed than their site led me to expect. The driver, Saqeel (not sure if the spelling is right) was great, as were the guides.
In terms of Corbett itself, apart from having lost much of the grasslands and therefore trails as well due to the amount of rainfall, the whole experience of being under such large trees, both size & quantity, and spending quiet time, just sitting, watching and listening was such a refreshing and beautiful experience and I would definately consider coming back in a few years time.
I came away with over 1000 useable-ish photographs and nearly 5 hours of video tape yet to be sorted.
Slightly disapointed that I had to pay for my elephant ride - as I'd thought that was within the "package" - but that was an interesting experience. Certainly one thing I've learnt though is that in those types of environments you really need to have as many camera bodies as lenses that you intend to use as lens swapping with some much dust is a real no-no!
So, thoroughly enjoyed and thoroughly satisfied.
Best regards and thanks,
William
December 15, 2010
Manoj
Thanks very much for sorting out our Sunderbans trip. All the arrangements worked fine and we really enjoyed ourselves. We appreciated the chance to see the local village and go fishing as well as the wildlife watching. Both Tanmoy Ghosh and the local guides were very helpful and we appreciated their ability to spot and to identify so many birds.
Thanks Jane
UK
May 2008.

Hi Manoj
I would just like to say that i had a fantastic time at the tiger reserve and saw tigers on both the morning and afternoon excursions! They were amazing and so close to our jeep.
Everything went perfectly so many thanks for all your efforts.
Regards Shannon Vyvyan
Australia,
October 2008
INT Family Tour Dec 07-Jan 08
An excellent tour…..
Wonderful way to experience India. I am happy that Adventure Tours selected your company. Everything was so smooth, checking in at hotels, rickshaw drivers waiting, excellent organization, tours and guides with very good knowledge AND than you for sorting out the tips for us!!
Paivi Nomtak n family.
A Satisfactory visit!!
Corbett was excellent and Ranthambore was also very good (except for the safari vehicles). The people, everybody was really nice and friendly. Excellent level of service. On an overall basis the food was good but lacked some variety. I would like to go to different parks on a history and cultural tour.
I think you have done an excellent job Manoj!!!!
Kerstin Bjellerup
One of the best holidays I have had!! An excellent tour.
I liked the Jeep Safari in Corbett
The Village outside hotel in Corbett was fascinating.
The Organisation of every detail of the trip was PERFECT!!
Johan & Lena Holmdahl
An excellent tour!!
Your guide Laxmi is EXCELLENT!!
Christer & Eva Granbom
I liked the mixture of Nature & Culture. Really enjoyed the stay in Forest Rest House in Corbett. Would have liked to have stayed there some X-tra days because of simplicity of coming out in the Nature.
An excellent Tour.
Annika Kroon.
One of the best holidays I have had!!
The quality of the guides, knowledge about so much of wildlife…..OUTSTANDING
Annette Lundberg
A Satisfactory visit!!
Highlights of the tour were
A) Taj Mahal
B) Python coming out from its borough
C) Some of the birds.
I was taken care of in a very good way and the information was good. Never met any guide with such knowledge about the birds, mammals, trees etc. The "Boss" was extremely caring. Thank you both.
Tor Ahlstedt
Our accommodation throughout the trip was very well presented. The vehicles were all mechanically sound. Our guides were very thorough and informative.
Mr. Sharma was very professional and we appreciated him checking on us throughout our tour. We hope to come back to India and look forward to using Indian Nature Tours again.
Thoroughly enjoyable and excellent tour!!
Charlie, Roxanna & Sarah Brierley
Australia
Jan 2008
All enjoyable, a tourist needs a positive attitude in India, it is a big experience that some would find daunting but our transfers etc were so smooth they made it easy. Accommodations … Great variety of places all special in their own way. Very good cars for the transfers.
Escorts great.. tour guides great, some of the park guides were a little too focused on tiger.
Overall…one of the best holidays I have had.
Sharon Ryan & Leslie Allen
Australia
Jan 2008

An excellent tour!!!
Very well organized, lot of activities, Gives an idea about Indian Nature Policy. Birdwatching was fantastic thanks to a super guide who even invited us at home. Partap made different suggestions!! Animal market- temple - presented us to a Family in the country.
Suvante Sterner & Martine
November 2007

I would be happy to provide reference for either the quality of the tour or the financial arrangements for money transfer. We all feel a little concerned when we transfer money to a name on the internet.
Accommodations….. Excellent no problems in any hotel.
Vehicles….excellent
All guides had very good knowledge.
An excellent tour.
Dr. David Jones, UK
Jan/Feb 2008.
Manoj, this is a quick note to say that we got back safely and to thank you for the trip. The journey back was eventful to say the least.
Any way, we still all had a brilliant time. The trip was great and due to your careful planning, everything went to plan. There are many great memories for everyone of the trip. Traveling with two kids is difficult but we were pleased with the arrangements, driver and guides and facilities.

Many thanks again and all the best for the future.

Regards

Wilton, Louise, Kate & Emma
Belfast, UK
Feb 2008.

Hi Manoj
We made it back fine. Thank you ever so much for organising such a good tour for us. We really had a fantastic time.
I have attached a few wildlife pictures for you. I will send a separate mail with Tiger pictures after this one.
Regards
Jon & Sarah Greenwood, UK
Jan/Feb 2008.

Well briefed about the itinerary….
Accommodations were in general very good..
Vehicles used were in good conditions.
To summarize the tour… An Interesting and good tour, could be one of the best holidays I have had.
Per & Anna Ackerholm
February 2008

Customized Tour for McCall's
Where there were wide choices at Accommodation the hotels chosen by INT were excellent and at other places clean and comfortable.
The vehicles used for the transfer and for the tour were very well maintained and very clean.
No problem areas at all: Mr. Sharma kept in constant contact with all hotels and guides to ensure that everything happened smoothly.
One of the best holidays we have had.
Neil & Debbie McCall's
Manchester, UK
March 2008
"Grand Tour of Tiger land"
Wildlife drives were excellent and sightseeing very interesting.
Well briefed about the itinerary.
All Accommodation - Satisfactory.
To sum it - A satisfactory visit.
Barrie & Beryl Puttock, UK
March/April 2008

---
"Tigerland Safari"

Spoke in depth with Manoj about the itinerary on arrival.
Some of the accommodation much better than the others.
Vehicles used were excellent.
Guides were very good.
The organization in the main was very good.
An excellent tour.
Mr. F.K.Pilkington
Scotland
March 2008.
"Wildlife Tour"
-The organization and deliverance of our tour was perfect, everything worked perfect.
- A perfect balance between Culture and nature experience.
- Nice people throughout the tour.

A special thanks to Mr. Manoj for very good service. When the confusion happened about our departure he solved the problem in just five minutes. Thank you.
Kenth and Anne Naucler
March 2008

---
"Nature Trip"
One of the best holidays we have had.
From Start to the end we have really enjoyed ourselves and experienced enormously. In only 10 days both Culture and Nature, wildlife and the everyday life in India.
2 nights in Agra instead of Bharatpur was a perfect solution for us.
One more- Many thanks and we hope to return!!!
Carolina Anestam
March 2008

---
"Tiger Safari"
An excellent Tour.
We had a great time and a tight schedule which I like. I'm very satisfied with the trip and our driver. Great that we visited both parks and Agra.
Charlotta Aberg
Solna, March 2008.
---
"India Trip"
Dear Manoj

Thanks for the email.

The trip was a real success. We all enjoyed it very much. The three national reserves were a good contrast. We managed to see two lions in Gir on our last excursion into the park together with lots of other wildlife.

The Rann of Kutch was good. We saw lots of the wild asses, a family of Nilgai in the open and birds. Corbett was good too. I could certainly recommend any of them for future trips.

Kind regards
Peter
UK April 2008.

Dear Manoj,

Got back home safely after a very long and arduous journey. The flight from Delhi was 5 hours late, meaning I missed my connection in Paris and had to wait another 4 hours there. So instead of being home by Friday lunchtime, it was finally Friday evening.

Thank you once again for your friendship and companionship on the trip, and as always for your impeccable organization, especially in the face of adversity with my delayed arrival.

I shall be back in touch again.

Kind regards

Rupert Fisher, UK
May 2008

---

Dear Manoj,
Many thanks for a prefect arrangement that was very efficient, interesting and has learnt us a lot in an only 2 weeks.
Many of the sightings will be remembered for the rest of our lives. Especially the beautiful day in Dudhwa with Rhinos and Tigers.
Peter Hunger
April 2008

Trip to India - December 2007
As I promised I hereby give our thoughts on our trip to India in December 2007 and the arrangements organized by Indian Nature Tours.

Travelling around in India with a family of five people was a fantastic experience and we were more than delighted to see so much wildlife including tiger and leopard in there natural habitat during our week of nature trip.

The itinerary was extremely well organized into the smallest details and made our trip unforgettable. The efficiency and friendliness that we were happy to receive at any part of the trip was overwhelming in particular during our stays at Mowglies Den and Tuli Tiger resort. I would like to give our personal guides Bolla and Raj, a special thanks as they were acting not only as professional guides but also made us feel that we were amongst friends.

We are already looking forward to our next visit to India and will definitely be asking Indian Nature Tours to arrange the coming trip as well. I would recommend any smaller or bigger group a similar arrangement, as it is great to trust someone to organise things exactly according to your demand especially when travelling as a family with kids.

Great thanks to Mr Manoj Sharma and Indian Nature Tours far a perfect arrangement and personal engagement.

Yours Sincerely
Mats Sigvant with family


Goechala Trek
From the beginning I have no idea of all, how the trekking should be. I booked 2 weeks before the start&. But now I know! It couldn't have been better.

Everything had been GREAT!!!!

The guide has been very professional. The food has been fantastic. The mountains beautiful. Infact, I have no words, which are enough, for all this. The only thing I can say is that my trip to Sikkim has been wonderful.

I really hope that I can do this soon again. As I said in the beginning, it couldn't have been better

Jessica Johansson
Goechela Trek
5 ladies from Sweden came for trekking in Sikkim, I didn't knew others when I came. The trek was more beautiful than we could imagine. The stuff very good. They took very good care of us. The food was so good. In my dreams I never thought it could be so many people who were so kind and looked after us the whole time. All the staff did their job very well. I don't think it could have been any better. This was the most wonderful time I ever had. Beautiful mountains, perfect weather, very nice places to see.
The best of the trek was when I reach Goechala. Thank you boys for helping me up there. I all ready miss tents, the staff with their kindness and singing, the food, all the beautiful places.
Thanks for everything. I'll be back soon.
Etel Hallgren

---
Sikkim Trekking 2-14 April 2006

The guide was excellent. The daily walking distances also. The staff very nice, a bit shy in the beginning but we became very good friends at the end. Maybe, we could have managed a bit more by ourselves. They brought large tables and chairs all the way. We could sit on the ground, really wonderful food, also to me, strict vegetarian&&.

Magdalena Torhall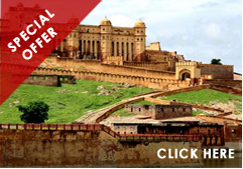 Something enchaning lies in wait for you
Click Here