Kerala Backwater Tour
Destination & Sketch Itinerary : Cochin - Periyar - Kumarakom - Houseboat - Marari - Cochin
An Insight into the Trip
Welcome to Gods own Country!
A narrow enigmatic strip of land muzzles the Arabian sea all along the southwest coast of India. Further inland lie seemingly endless miles of placid Kerala backwaters, flanked on either side by a blanket of emerland palms. These canals and waterways vary in dimensions from being wide enough to be dubbed lakes, rich with marine beauty. To be in nothing but snaking slivers of freshwater, all mainly concentrated around the townships of Alleppey, Kumarakom, Kottayam, Quilon and Cochin. These winding waterways are best traversed in a quaint thatched roof houseboats called kettuvallam or in a sleek darting local snakeboat.

THERE IS MORE TO KERALA
Down on the plains expansive tea coffee plantation dot the landscapes amidst vast open grasslands that are homed to wild tuskers, bisons, boar, deer and the great Indian tiger. Its wonderfully temperate climate rarely records below a pleasantly cool 18 degree centigrade in the winter and the over 32 degree centigrade mark in the summers and then of course there is that famous tropical monsoon.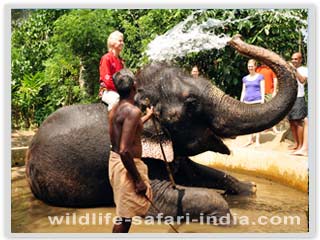 Bathing Elephant, Periyar
Detailed Itinerary of This Tour
Day 01: Arive Cochin
Arrive Cochin and transfer to the hotel, relax for a day, overnight at hotel.
Day 02: Cochin - Periyar
Morning after lunch at the hotel drive to Periyar and on check into hotel. Overnight at hotel.
Day 03: Periyar - Kumarakom
Early morning boatcruise on the Lake of the famous Periyar wildlife sanctuary to see wild life. Return to hotel for breakfast After breakfast a guided walk around the Spice Village to see the various spices grown in the resort garden. Thereafter drive through the winding "Ghats" lined with prosperous tea plantations & then arrive the fascinating countryside of low-lying palms and paddy fields to Kumarakom (190 kms) enroute visit the tea estates. Overnight at hotel.
Day 04: Kumarakom - Houseboat
Morning at leisure at Coconut Lagoon, taking a cruise on the backwaters in traditional country canoes called "vanjis" to see the agricultural activities of the local people living on the back waters. Visit also the beautiful bird sanctuary. Overnight on board.

Day 05: Houseboat
Marari: Breakfast on board. Sail to Alleppey & disembark at Puthenagady Jetty. On arrival proceed directly to Mararikulam (30 kms) Mararikulam - is one of the picturesque fishing villages that dot the lovely coast line of Kerala. Rest of the day at leisure for own activities and enjoy the facilities of the Resort. Overnight at hotel.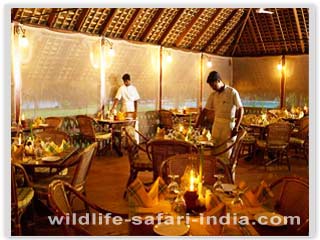 Beach Resort, Marari
Day 06: Marari
Full day at leisure for own activities and enjoy the facilities of the Resort. Overnight at hotel.
Day 07: Marari - Cochin
Cochin - Visit the Dutch Palace, the Jewish Synagogue, the Church of St. Francis, the Bolghatty Palace & the famous Chinese fishing nets. Afternoon, Harbour cruise - Cochin has one of the finest natural harbours. Dinner and overnight at hotel.
Day 08: Cochin
Transfer to the International airport for onward flight.
Note : This Tour can be shortened / Extended as per your preferences.
You may also like to see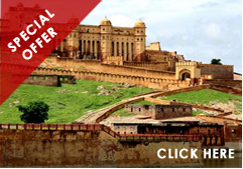 Something enchaning lies in wait for you
Click Here