HOME
> MORE COMMENDATIONS
We Can Provide you the refrences on Request
India is a country that has always intrigued me. It is a country that is undeniably going through profound change and filled with visible contradictions from one century to the next. Thanks to Manoj I have had the opportunity to be exposed to amazing world so far removed from my every day life.
My sister and I decided to visit India with the intention of going to the Himalayas and seeing 1-2 other contrasting cities. With Manoj, it was simple to customize our travel arrangements. He was aware we wanted a mix of accommodation (from luxury to the very rustic) we wanted private English-speaking guides and we had a few must see places. However, we were largely open to exciting travel.
Recommendations- Manoj came through wonderfully on meeting our requests and then taking itinerary further to make the trip a unique adventure. He was steadfast securing arrangements prior to our departure and his follow-up while we were in India insured safe and carefree travel.
Our primary focus was our visit to Leh-Ladakh located in the northern most part of India. Surrounded by some of the highest mountain ranges in the world, this is truly a unique land. The landscape is striking, it is a high altitude desert surrounded by sharp mountain peaks. This has historically been an inaccessible region to the world. It is filled with rich cultural history and ancient religions and well worth the long journey to visit. Our only regret is that we did not have more time to trek in the Nubra valley.
We also had the chance to visit Varanasi (Benares) and Khajuraho. Varanasi, one of the oldest cities in India is a magical city. It is a rich and vibrant city that awakens early with Hindu pilgrims bathing in the Ganges River. The temples, ghats, and maze of alleys all provide a fascinating experience. This is also an important city as Buddha' s early sermons wee given in Sarnath near Varanasi. We very much enjoyed our few days in Varanasi and would love to return.
Khajuraho was essentially a day trip. The city' s focus is the 10th/11th century temples that celebrate the Hindu religion. We were pleased to see this world heritage site, but would not recommend more than a full day.
Our trip to India was exactly what we had wanted it to be. It was tailored to our travel style and desires. The people were warm, the sites rich and we were mesmerized by the vivid culture. We were grateful to Manoj for making this adventure prefect.
Suzanne Stites, Elizabeth Stites, August
"Thanks for arranging a wonderful trip in India and again thanks for the dinner! We have already given you all feedback but here are also a few written comments.
We really had an excellent holiday in India. Everything was very well organized, superb service and a good selection of hotels. The hiking in Himalaya in particular was a great experience. We also appreciated to have local guides at all sights to explain history and background but also current conditions.
We will definitely recommend people to travel to India, especially to do hiking in Himalaya."
Stefan, Charlie, Tomas and Viktor
Ladakh Trip July
Dear Manoj
Hello and thanks for a well organized tour.
Some remarks:
1. Over all a well planned and accomplished tour. Well mixed according to our wishes.
2. Accommodations over all good.
3. The driver was excellent but you should try to have drivers that are able to speak english and have a overall picture of interesting places along the route and a overall knowledge of India and it's culture and history. We spended some time in the car and there was a lot of questions that we would liked to discuss. This is something to improve.
Thanks for an excellent tour!
Mikael & Anna Minberger
December/January 2006.
An excellent tour!
Reliable and knowledgeable people to deal with. Exotic nature experience especially in Corbett & Ranthambhore.
Thanks for a well organized trip with lots of memories.
Mattias & Jenny
December
We learned a lot of Indian Wildlife, because we had a great guide- Laxmi!!
The culture and the cities were also interesting……!
Overall an excellent tour.
Sven, Conny & rest of colleagues
December
Dear Manoj,
Thank you for your email. We very much enjoyed the trip. It was a shock to be back in London with a temperature of 3 c when we arrived.
I certainly hope to return to India with more of the family.
Thank you for arranging things so well.
Kind regards,
Peter Smith
February 2006
A Wonderful trip to India!
Hello Mr Manoj Sharma!
Thank you very much for the most interesting travel you made for us to India. It vas very
good organized and the driver was excellent.
We saw tigers twice - once from the jeep and once from the elephant. The bird park in Bharatpur was like the Garden in Eden. Taj Mahal is one of the most beautiful buildings we have seen and we had a very comfortable hotel in Agra.
The 5 last days in Diu- a Paradise with good food was very peaceful. We really enjoyed our holiday in India and we like to come back.
We can recommend the travel agency INDIAN NATURE TOURS.
Best regards from Ingegerd and Bernt Hansson
Ingegerd Hansson
Utdelningschef
Jan/Feb. 2006
"Sorry for the delay in replying.
Notwithstanding, I have at least printed, if not properly sorted, my holiday photos and every time I look at them I remember an amazing, varied, rich, wonderful holiday that will stay with me forever. It was such an amazing mix of activities and I achieved a lot (didn't see a tiger though!) The riding part was definitely the best part for me, inspite of the heat and dust. With the benefit of hindsight, my only regret is that I didn't wait for the Pushkar trip as there is more riding.
People here are still amazed that I went alone, and that I organised it myself on the internet but I feel very fortunate that I found you because you brought my whole holiday together. All my travel arrangements, meet and greets, transfers, accommodation and tours worked perfectly. I appreciated the personal touch of being met by you on my arrival and departure from Delhi and really enjoyed talking with you.
Also, your quick responses and your calm and detailed replies to my many emails during the pre-trip planning gave me a lot of confidence.
I would not hesitate to recommend your services to anyone wanting to see India and I hope one day to return - this time to see tigers (from horseback of course!)
Please feel free to use me as a referee. I can be contacted on this email or my primary email beth-ray@comcen.com.au
Thank you again Manoj for ensuring everything went to plan so that I had a wonderful, hassle-free trip."
Beth, April
"We had the most wonderful time and thank you so much for all the arrangements you made on our behalf, the whole holiday went very smoothly and we could not possibly have managed without the expert driving of Raj"
Elizabeth Cowen U.K.
"Thank you so much Manoj for all the work you put into making our trip so enjoyable. Hugh and Diana also had a great time. It was their first trip to India and they particularly enjoyed the little village at Zainabad, the Rann and the wildlife. As I mentioned on the phone, we will definitely be going back to see the leopards and I hope you will be able to assist us with that trip also. Until then, all the very best".
Jill Hancock, NSW , Australia
"An excellent tour, quality of food better than expected, highly knowledgeable guides everywhere. The chance to visit several national parks with specialized guiding was the most important factor of this trip.
Marje & Bjorn Widell, Vasteras
"A well paced, well planned itinerary-Seen best of wildlife-Deep experience of the Indian Countryside and lifestyle.
Lars Wingqvist, Sweden
"One of the best holidays I have had"
Ulf Tidemar, Balsta
"An excellent tour- a satisfactory visit. We enjoyed Ranthambore and Corbett very much specially the safaris and elephant rides."
Per Stoop & Camilla Groth, Stockholm
"The guide who was with us throughout the journey was very competent, helpful and polite. Our visit to four National Parks was very interesting and rewarding."
Hans Berggren, Soderala
"'The tours and lodging in the National Parks and sitting by the fire at night was enjoyable experience. The theme- Nature and its animals was important factor in choosing this trip"
I.Gullman, Finspang
"Supporting nature to be protected, giving locals the possibility of work. The guides have good knowledge of what they are showing. One of the best holidays I have had"
Hans & Marlene Collnet, Bollnas
quot;The chance to see wild Asiatic lions as well as tigers was the most important factor in choosing the tour… One of the most interesting holidays I have had"
B.Holmstrom, Danderyd
"We have never experienced such a good tour and organization before! All the timings have been perfect and on top of that the flexibility and the willingness to adapt program to our demands has been extraordinarily good!!"
Mats & Birgitna Sigvant, Sweden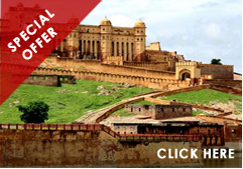 Something enchaning lies in wait for you
Click Here