Spiritual Interest Tours
An Insight into the Trip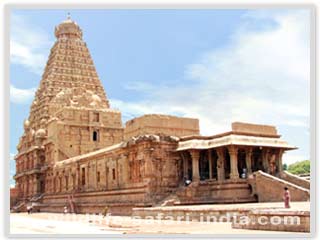 Tanjore-Temple
This is not just another spiritual trip to india like many advertize. This is a highly specific spiritual tour, which is going to be an eye opener into the celestial world, the experience of which can change your life entirely.
1. A trip to Puttaparthi, near Bangalore, the abode of peace and the abode of bhagwan sri satya sai baba, who is an incarnation of god on earth. Millions of people the world over have witnessed and experienced his supernatural miraculous powers, which includes materializing anything out of thin air, healing the most incurable diseases, changing and controlling the weather, and in some cases, raising the dead back to life. You can read books about him to know more, which can be available at any satya sai baba center, which are all over the world, in all countries and cities. So this encounter and experience of seeing god on earth can be a blessing of a lifetime.
2. Nadi shastra - the ancient Indian saints wrote down many scriptures thouisands of years ago. Nadi shastra is one of them. Said to be written about 5000 years ago by saints agastya, kaushika, shuka , garga, vashista, and many others. It seems that the future of every human being is written on these palm leaves, which are about 1 inch by 10 inches in size. If your leaf is found, you will be told of your parents names, your spouses names, your date of birth, year, place etc, and every detail of your entire life, the past, present and the future! Its just amazing and out of the world. This place is also in south india.
3. Ancient temples in South India, where prayers and remedial measures are prescribed in the scriptures to overcome difficulties in our lives and to enhance the good results. Some of these temples offer special prayers on your behalf to overcome very severe evils as indicated in your birth horoscopes. These temples are also have a great architecture and are very beautiful to see.
4. Mysore, Bangalore, Ooty, Nilgris are all places in the state of Karnataka, which has a great culture and is one of the most beautiful of all the indian states. These places are definately worth seeing and experiencing. Ooty is a hill station and is very famous. Bangalore is called the city of gardens. Pondicherry is another beautiful place. It is famous for the spiritual mother, who has an ashram there. Pondicherry is a french colony and runs along the seaside. The entire drive is breathtaking.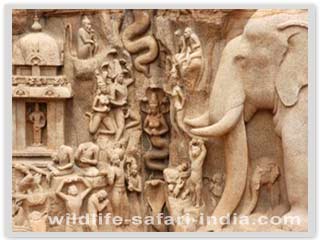 Shore Temples Mahabalipuram
5. For those who may not find their leaf in the nadi center, we have a very renowned vedic astrologer, who can give you a very detailed insight into your life, be it wealth, business, relationship, health, family, dharma, and all other aspects of your life. He will also tell you about the healing systems and remedial measures, including the gemstones to wear, your mantra etc. This person is a very experienced vedic astrologer, who is a Ph.D. speaks very fluent english, and is a spiritualist, astrologer and a guide. He is the founder and chairman of a spiritual organization called "Ishwar" - International Society for human welfare and astral research" which is now also registered as a center in New York.
6. We take personal care of all your requirements as per your life styles and food habbits. The service is - top class.
Temple Tour of South India Temple
Destination & Sketch Itinerary : Chennai - Tirupat - Mahabalipuram - Kanchipuram - Tanjore - Trichy - Madurai - Ramesharam - Trivandrum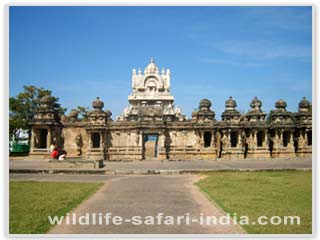 Kaliasanathar Temple, Kanchipuram
North India Spiritual Tour
Destination & Sketch Itinerary : Delhi - Rishikesh - Haridwar- Agra - Khajuraho - Varanasi - Bodhgaya - Delhi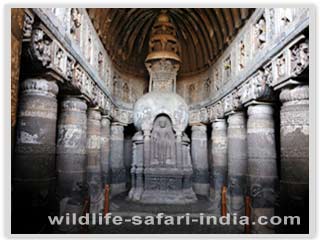 Ajanta Allora Caves, Khajuraho
South India Spiritual Tour
Destination & Sketch Itinerary : Delhi - Agra - Bangalore - Mysore - Puttaparthi - Tirupati - Chennai - Kanchipuram - Mahabalipuram - Madurai - Kanyakumari - Trivendrum - Delhi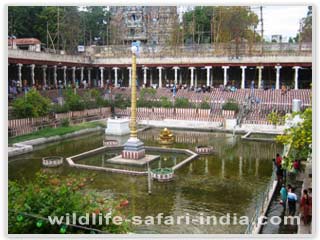 Meenakshi Temple, Madurai
---
You may also like to see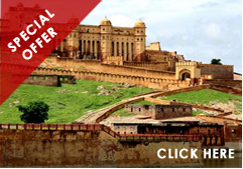 Something enchaning lies in wait for you
Click Here