Tribal Tour Of North East India
Destination & Sketch Itinerary : Delhi - Kolkata - Dibrugarh-Roing - Pasighat - Along - Daporijo - Ziro - Itanagar - Tezpur - Guwahati - Delhi
An Insight into the Trip

India has the largest concentration of tribal people anywhere in the world except perhaps in Africa. The tribals are children of nature and their lifestyle is conditioned by the Eco-system. India, with a variety of Eco-system, presents a varied tribal population throughout its length and breadth.
The areas inhabited by the tribals constitute a significant part of the under developed areas of the country. The tribals live mostly in isolated villages or hamlets. A smaller portion of their population has now settled in permanent villages as well as in towns and cities. On the whole, as per rough estimates, the prominent tribal areas constitute about 15 percent of the total geographical area of the country.
The main concentration of tribal people is the central tribal belt in the middle part of the India and in the north-eastern States. There are 563 tribes (with many overlapping types in more than one State) as per notified Schedule under Article 342 of the Constitution of India in different States and Union Territories of the country with the largest number of 62 being in the State of Orissa.
Detailed Itinerary of This Tour
Day 01: Delhi - Kolkata - Dibrugarh-Roing
Assistance on arrival and drive to Roing (150 Km 6hrs). Early lunch at Tinsukia, journey is through the exotic tea gardens. Cross the River Lohit by country made boat. Sometime Gangtic River Dolphin appears in this river. Check in to Circuit House / Eje Breeze Tower/ Lake Resort. Overnight Roing.
Day 02: Roing
Full day visit Idu (Mishmi) tribal villages. Evening Idu (Mishmi) and Adi (Padam) tribal dance. Overnight Roing.
Day 03: Roing-Pasighat
Morning drive and then cross-river Dibang and Siang to reach Pasighat (150km 7hrs, roads are open only from December till February). During rest of the year one has to go to Pasighat via Dibrugarh 9hrs). Overnight Circuit house or Hotel Donyi Polo/Siang, Pasighat.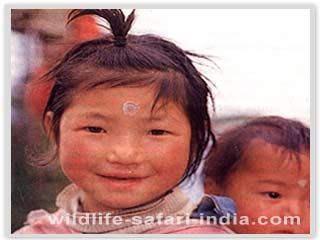 Lepcha Girl, Sikkim
Day 04: Pasighat-Along
Morning drive to Along (100 km, 5hrs drive). Along the headquarter of West Siang district of Arunachal Pradesh located at an altitude of 300m inhabitants of Adi (Gallong) tribes. Adi has different sub tribe, which differ from each other's like Adi (Gallong, Minyong, Pasi, Padam, Bori, and Bokar), if you visit far inside this places you will find all these tribes, but in Along you will find only Adi (Gallong) tribal people. You can have visit of Jirdin, Kabu, Kaying villages, others interesting to see is a hanging bridge on the Siang river, local made of cane and bamboo bridge around 60 to 70m long connecting to the others hill tribes, fishing are the sports for these tribe. Overnight Circuit House or Hotel Anchal Bhawan, Along.
Day 05: Along
Full day visit Galo Tribal villages and Emporium. Overnight Circuit House, Along.
Day 06: Along-Daporijo
Morning drive to Daporijo (160km 8hrs) the headquarter of the Upper Subansiri district of Arunachal Pradesh located at an altitude of 600m is an inhabitant of Tagin tribe, theirs faces which resembles to Chinese and the international boundary is just 400km from the Taliha 60km from the Daporijo.
Day 07: Daporijo-Ziro
Ziro (160km 8hrs) the headquarter of Lower Subansiri district of Arunachal Pradesh located at an altitude of 1560m, is a plateau surrounded by Apatani tribal villages, Dibbo- Hija-Bulla-Hari and Hong village. Hong village are to be counted as second biggest and most oragnise tribal villages in Asia. The uniqueness of Apatani tribe is tooting in women face and its nose plug, which you will find different from the other tribe. Fish cum paddy culture is another interesting if you visit in the month of August -October. You can have a visit to Tarin Fish farm, museum, emporium and local market. Enroute you can have visit of Hillmiri tribal villages at Raga (Nishi, Hillmiri and Tagin tribe are more or less similar in their culture customs, tradition, and also slight similarity in their dialogue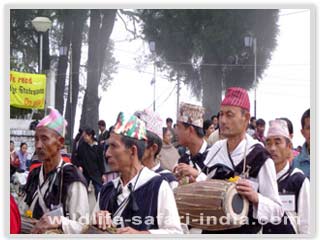 Triba Villages
Day 08: Ziro
Apatani tribal villages of Bamin-Hija-Dutta Bulla and Hong, Museum, emporium etc. Evening Apatani tribal dance.
Day 09: Ziro-Itanagar
Morning drive to Itanagar (150km 5hrs) the capital city of Arunachal is a modern settlement built in the vicinity of the ruin of the 14th century fort old capital. The archaeological remains of this medieval capital comprises of two brick wall ramparts. Itanagar has extremely interesting museum known as Jawaharlal Nehru Museum, time spent here can really acquaint you with the culture and tradition of this region. All prototype of the bamboo and cane architecture of dwelling of different tribes and apparel, design and functional tools and others handicrafts are display here. Overnight Hotel Doni Polo Ashok, Itanagar.
Day 10: Itanagar-Tezpur
After breakfast drive to Tezpur (216km 6hrs). Evening free local Bazar.Overnight Hotel Luit, Tezpur.
Day 11: Tezpur-Guwahati
If you are flying to Kolkata, you can connect flight from Tezpur other one can catch flight from Guwahati (220km 5hrs). Tour ends.
You may also like to see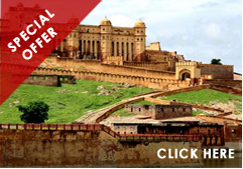 Something enchaning lies in wait for you
Click Here