YOU ARE HERE :
HOME
> TRAVEL AGENT
TRAVEL AGENTS
Dear Travel Partner
Namaste!
Welcome to the warm hospitality of the Incredible India!!
Wildlife safari India brings together expertise developed through deep associations with the wildlife and adventure of India. Selecting INT for your client's trips to India opens the door to the experience and diversity of our team, a process which has delighted many over recent years. We value our relationship with our partners and look forward to handle your clients for their journey to the beautiful Indian Sub-Continent. Our cumulative experience of over 25 years has given us confidence to handle the most difficult of requests.
Our commitments as an Indian operator are to ensure the services that are provided are of the highest possible standard to the esteemed Cliental. Our team has on field experience and hence will be able to guide your clients to the minutest details.
Our team leaders are from fields as varied as photography to conservation and are qualified experts in their own field be it hiking, birding, angling, photography, botany, zoology, tourism, architecture, herpetology and bio-diversity conservation. Delivering precise information backed by equally precise execution of the tours consistently for our associates from all over the world is evident from the fact that our associates have repeatedly placed their trust & faith with us time and again.
We are out and out a people driven organization where every individual's professional expertise holds ultimate importance.
Key to successfully customizing a tour depends on information you provide us about your client. Tell us in as much in detail as possible about your client's objectives, dates of travel, duration of holiday, class of hotels they will prefer, cities they want to visit and the services they need.
We respect the privacy of your clients and we will never contact your clients directly.
On behalf of the Wildlife safari India team, thank you for your interest in doing business with us. We look forward to hearing from you soon.
Best Regards,
Wildlife safari India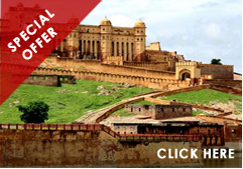 Something enchaning lies in wait for you
Click Here