Birding Tour North East India
Destination & Sketch Itinerary : Kolkata - Dibrugarh - Borajan - Tinsukia - Namdapha - Haldibari - Deban - Motijheel - Tinsukia - Dibru - Saikhowa - Kaziranga - Panbari - Nameri - Guwahati - Kolkata
Detailed Itinerary of This Tour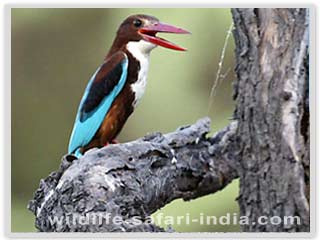 White Thrated Kingfisher, Kolkata
Day 01: Kolkata - Dibrugarh - Borajan - Tinsukia
Onarrivalat Kolkata our Guide will receive you at the airport. We will spend the morning to look for the Fulvous Whistling Ducks and Swinhoe's Snipe in Kolkata. Then we will fly same afternoon to Mohanbari Airport at Dibrugarh. If flight is on time we will spend some time at Borajan to see some birds and primates. We will stay at Tinsukia.
Day 02: Tinsukia - Namdapha
Today we will drive 5-6hrs to Namdapha Tiger Reserve. At Deban we will look out for the Beautiful and Long-tailed Sibia. Here we will spend the night at Deban at Camps or Rest House. At night we will here the calls of the Mountain Scops Owl, Collared and Asian Barred Owlet. We will also try to spot the Namdapha Flying Squirrel and the shy Slow Loris near the Rest House.
Day 03: Namdapha
Today we will bird along the Burma Nallah Road and try to locate the Pied Falconet, Mountain Bulbul and the Greater & Lesser Necklaced Laughingthrushes, Slaty-bellied Tesia and Sultan Tits. We will spend the afternoon along the Noa Dihing River and look for the White-bellied Heron and the Ibisbill.

Day 04-07: Namdapha - Haldibari
We will stay at fully serviced camps for 4 nights at Haldibari, Hornbill and beyond. Here we will try to see the Beautiful Nuthatch, Green Cochoa, Pin-tailed Green & Mountain Imperial Pigeon, Black-headed Shrike Babbler, Snowy-throated & White hooded Babbler etc.
Day 08: Haldibari - Deban
Today we will trek back to Deban and spend the night at Deban at Camps or Rest House.
Day 09: Deban - Motijheel - Tinsukia
We will spend the early morning birding near Motijheel. Then drive to Tinsukia for night Stay.
Day 10: Tinsukia - Dibru-Saikhowa
We will spend the day at Dibru-Saikhowa Wildlife Sanctuary looking for Jerdon's Babbler, Marsh Babbler and Jerdon's Bushchat in the Grasslands. We will stay at Tinsukia.
Day 11:Tinsukia
We will spend the day at other areas of Dibru-Saikhowa Wildlife Sanctuary and Maguri Bheels looking for birds like Black-throated Parrotbills, Spot-winged Starlings etc.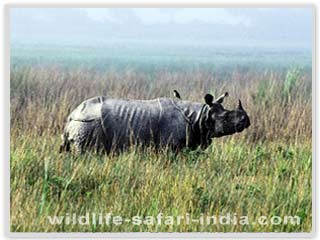 Rhino Kaziranga
Day 12: Tinsukia - Kaziranga
Today we will drive to Kaziranga and try to get an afternoon drive in the National Park.
Day 13-15: Kaziranga
We will do jeep safaries and Elephant rides inside Kaziranga and spend the days in the forest looking out for Pallas's Fish Eagle, Pied Harriers, Bengal Florican, Greater Adjutant Storks etc.
Day 16: Kaziranga - Panbari - Nameri
We spend the early morning at Panbari and then we will drive to Nameri Tiger Reserve to get a glimpse of the rare. White-winged Duck and Wreathed Hornbills.
Day 17: Nameri
The whole day will be spend birding at Nameri and looking for the Ibisbills.
Day 18:Nameri - Guwahati - Kolkata
After early mornings birding we drive to Guwahati Airport to fly to Calcutta or New Delhi
You may also like to see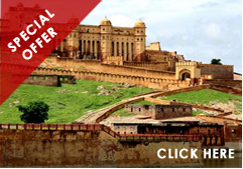 Something enchaning lies in wait for you
Click Here