Forktail Creek, Corbett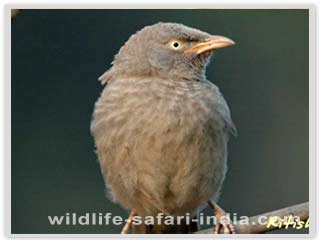 Jungle Babbler, Corbett
Camp Forktail Creek is situated on the northeastern periphery of the Corbett Tiger Reserve. Corbett is India's first and one of her finest National Park. Because of its geographic location, Corbett supports a rich varity of habitat and is extremely rich in bio diversity. Camp Forktail Creek offers one a great forest experience in the land Jim Corbett once roamed. Situated in the village of Bhakrakot, the camp is surrounded by mixed deciduous forests that are extremely rich in wildlife and birdlife. Hikes in these forests are very rewarding for birdwatching. The camp is named after the Forktails that visit these forests in the winters, which along with other species make the area a favorite birding ground in northern India. Other excursions include game drives and Elephant safaris into the national park, Angling for the mighty Mahasheer on the Ramganga River, Overnight trips to the Dhikala forest rest house, multiday Elephant safari and overnight camping in the reserve forest.
Camp Forktail Creek has 12 luxury safari styled tents with attached semi tiled toilets with running cold water - hot water is supplied in the mornings and evenings in buckets. The tents are raised on wooded platforms with a private sundeck to each one.
The Thatch, is the dining and lounge area built out of grass and wood locally. Around the thatch is the Campfire pit and barbecue area, which provide for campfires and barbecues after sundown.
Wildlife adventure at the camp is taken care of by our team of resident naturalists and trackers. Open 4 x 4's are used for your game drive into the national park. There are various walks in surrounding forest, which are extremely rich in birdlife and wildlife. Our experienced naturalists accompany your safaris and walks to unveil the mysteries of the jungle.
Being a forest camp, we discourage the use of electricity - instead lanters and oil lamps are used in the nights.
You may also like to see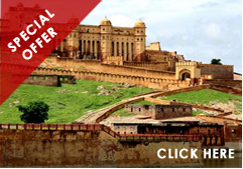 Something enchaning lies in wait for you
Click Here