Kaziranga National Park
Kaziranga National Park Fact File
Location of Kaziranga National Park
:
Bokaghat (23-kms), Assam.
Nearest Access to Kaziranga National Park
:
Jorhat (2 hrs)
Coverage area of Kaziranga National Park
:
430-sq-kms
Climate of Kaziranga National Park
:
Winter : varies between5°C and 25°C, Summer: 7°C - 37°C
Major Wildlife Attraction in Kaziranga National Park
:
One Horned Rhinoceros, the Asiatic Elephant,
the Asiatic Wild Buffalo, and the Royal Bengal Tiger.
Best Time Visit of Kaziranga National Park
:
November to April

About to Kaziranga National Park
Kaziranga's forests are known for their great bio-diversity, comprising as they do mixed savannah grassland together with evergreen, moist deciduous and swamp forest. Kaziranga's sprawling valley of 430 sq. kms is contiguous with the Mikir hills to the south and the mighty Brahmaputra river to its north.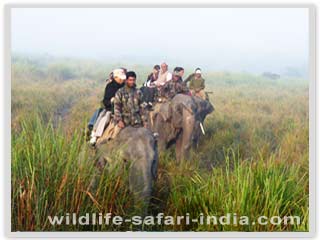 Elephant, Kaziranga
This park is one of the last strong holds of the Great Indian One-Horned Rhinoceros. Seeked for its horn believed to have aphrodisiac and medicinal properties by the Chinese, this animal is well protected by the park management from the poachers in Kaziranga. Also seen in big herds are the Indian Elephants migrating between Kaziranga, the Darang district and the southern Mikir hills. Kaziranga also sustains a large numbers of herbivores. One species is the Asiatic Wild Buffalo, a highly temperamental and aggressive animal often charging unprovoked. Many species of deer's like Hog Deer, Sambar, the highly endangered Soft Ground barasingha, can be sighted and if lucky than the elusive Mouse Deer. Park also has Tigers and reasonable population of Leopards along with Jungle, Leopard and Fishing cat. Other animals to be seen in the park are Wild Boar, Sloth Bear, Himalayan Civet, Porcupines, Pangolins, the Common Indian Hare, Common Indian Mangoose and the Jackal. One of the most prized animal of Kaziranga is the Hoolock Gibbon, an ape inhabiting the hilly evergreen forests, not easy to spot. Another endangered species occasionally sighted is the Gangetic Dolphin.

Kaziranga also protects as many as 325 avian species. Some not usually found in other parks. The resident birds are Bengal Floricans and the Adjutant Stork, while other prominent species are the Fishing and Crested Eagle, Sultan Tit, Collard Bush Chat, White-capped Redstart, yellow and Pied Wagtail, Indian Lorikeet, red-breasted Parakeet, Spotted Forktail and Blue Rock Thrush. The water birds are large Cormorant.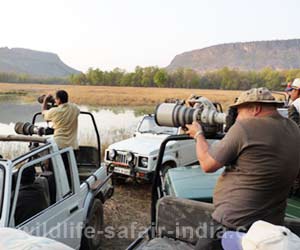 You may also like to see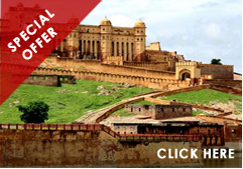 Something enchaning lies in wait for you
Click Here